Hello,
Sound issues were for me the worst thing about level editing when I started. There was no way to add a sound directly to an animation, and if a sound does not exist in at least one animation it will be deleted from the wad by WADMerger when the wad is saved. Now I have made this
little tool
that allows you to add any sound to any animation, and next you can import the animation to your wad by WADMerger and the sound will stick in your wad.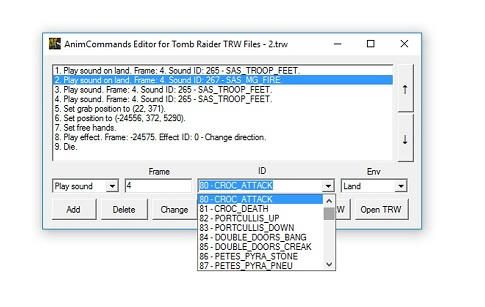 Of course, the sound will not play in your level if it is not added also to the SFX & SAM files, but there are many available tools for editing those.