Maybe someone knows the answer to my question.
Lately I'm having problems with copy/pasting the .docx text of a walkthrough in a new html page, the doc looks fine, all paragraph spacing's are OK. When I paste it into a web page it still looks good, but when I open that html in a browser to check it, all spacing's are gone...
I now think it has to be in Word where the trouble starts, but why? The doc looks fine when I save it..
Never mind the yellow background in the second pic
Before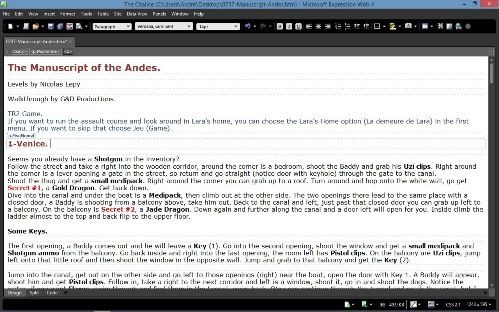 After