I hope there isn't a rule over here not to open multiple threads one after the other.
Well I am facing few issues with the inventory items. Any pointers on solving this would be helpful
(Each problem is followed by a screenshot)
1. I am using a revolver object (Download:
http://www.trsearch.org/Items/1928
) for my project, in the inventory the item looks the same, when combined with Laser sight and as an individual item, I would like to have the lasersight removed when it is not combined with Revolver.
Revolver Without LaserSight in Inventory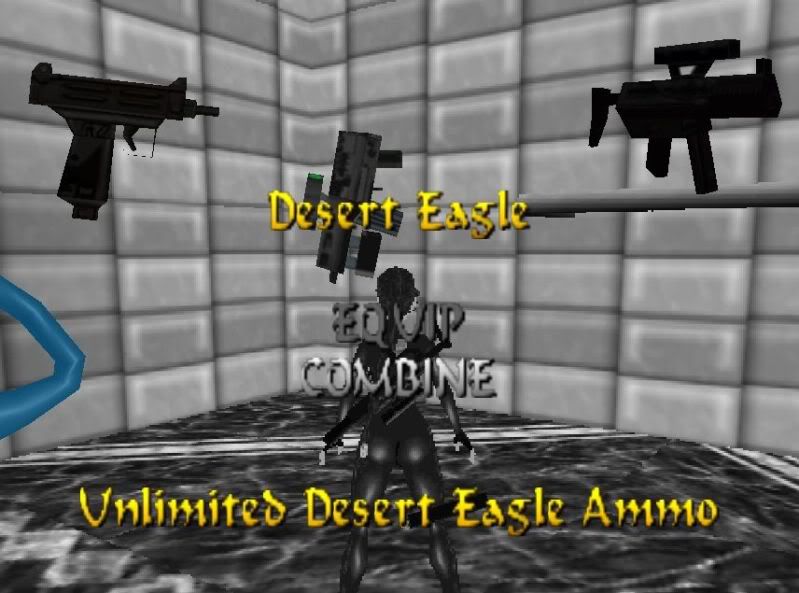 Revolver combined With LaserSight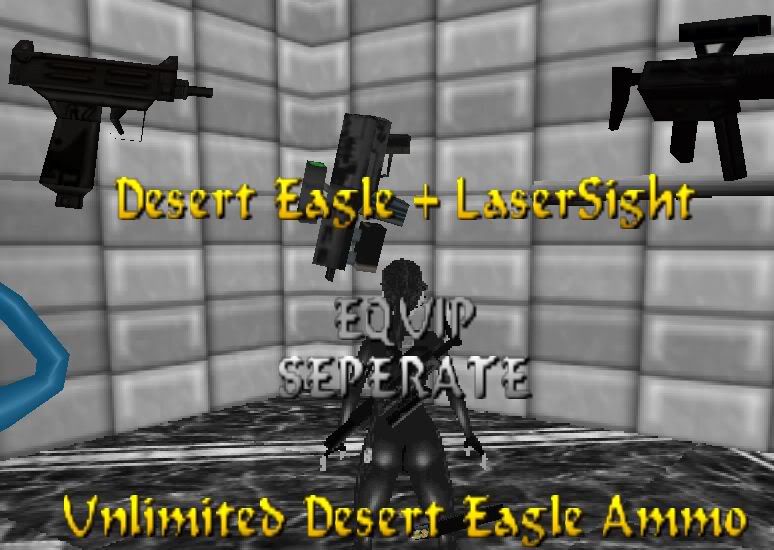 2. The ROPE object has a strange black outline (wireframe) around it.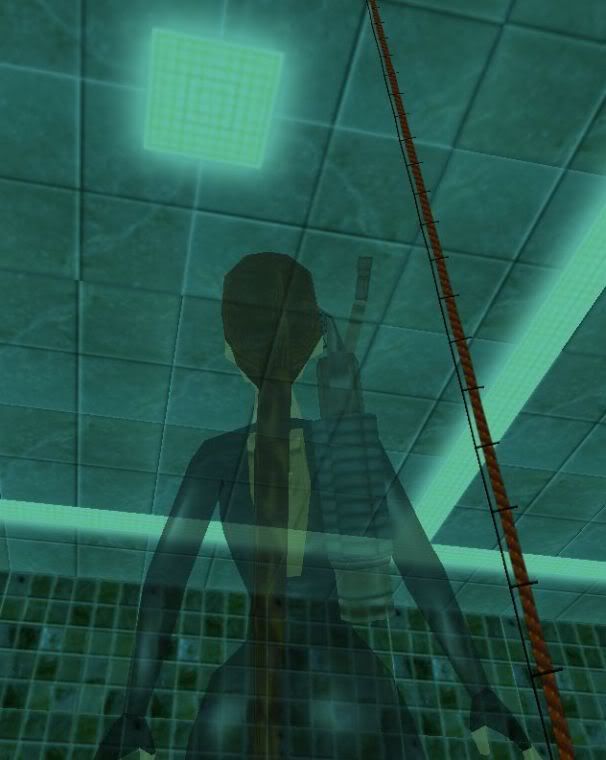 3. How can I increase the size and height of normal inventory items like revolvers, ammo, save and load, I don't see anything in the script encyclopedia @ Trsearch for this.
Check the revolver in the pic below, if possible also let me know how do i change its orientation I would like to rotate it by 90 degrees (like other weapons, along the breadth and not along the length)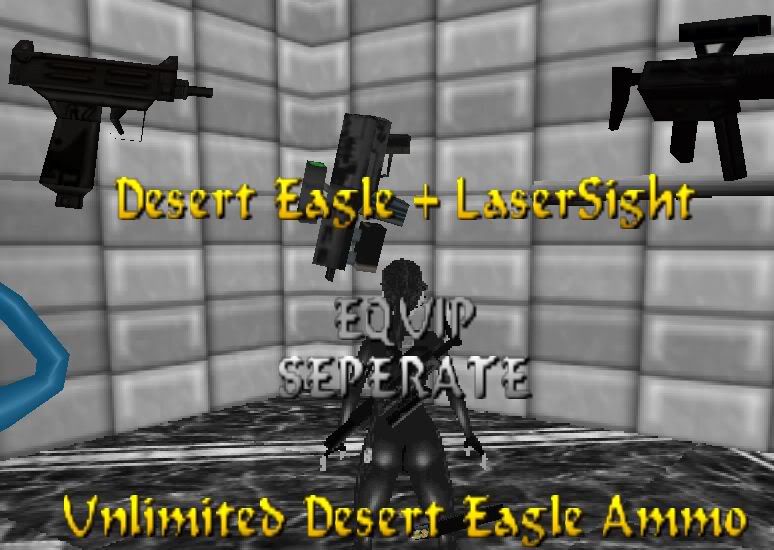 4. When Lara shoots from the Crossbow, her animation goes into infinite loop.
Click to view the video (playtime: 6seconds size:700KB)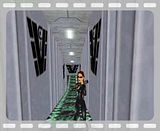 5. I have downloaded an EXAMINE object(
http://www.trsearch.org/Items/2149
) and put it into EXAMINE3 slot, I have also added an entry in my script file as:
Code: Select all
Examine= 		3,PDA, 			$0002,$0300,$0000,$4000,$0000,$0002
Now when I pick up the item, or view it in inventory (without pressing examine), the item is shown upside down (180 degree flipped), but when I examine the same, it comes up correctly. I tried experimenting with script values after going through the script tutorial @ trsearch.org, but if i modify the pickup rotation, the item would not appear correctly when examined.
Notice the main item in middle and the rotation after it is picked up in bottom left corner. It should appear the same for both, with the buttons at left side.
PS: I am using TRNG Mk1
Anurag