Moderator: Marksdad
wishing you many happy returns, Scott!
and a rocking great day
Of doggie candle fame!
---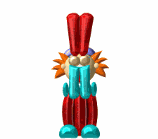 Oops, I did it again...
---
Happy Birthday, Scott!
No one but ourselves can free our minds...
---
Happy, happy birthday, Scott!
---
Have a great one!
---
Thank you all very much!!!
It's a special one this year (the big six number) and I'm celebrating in a big way in a few weeks time returning to the rock n roll stage for a show with my old band for the first time in 25 years. Should be fun!
It's Tomb Raider Jim... but not as we know it.
---
Happy belated birthday, Scott. Hope you had a super time.
Time may be a great healer
but it's a lousy beautician
---
Happy Bday! Sorry if late XD
---
Happy Birthday! \m/

---
Who is online
Users browsing this forum: No registered users and 18 guests