As those who frequent the Guess the Screenshot Game (GTSS) may know, my wife
(the famous and inestimable Jean
, mrs rjb) and I were recently away for 9-10
days, and we were visiting the Channel Island of Jersey. I've shown a few pictures
before (a year ago) and here are a few more:
1 and 2
. The view from our hotel room, showing the harbour just below us and the
remarkable change in sea level between high and (almost) low tide.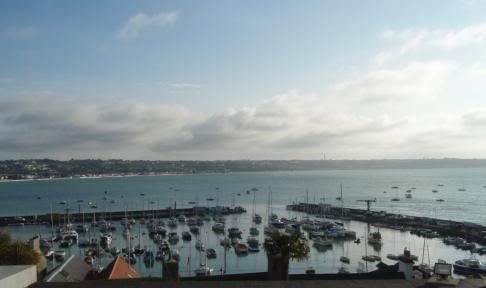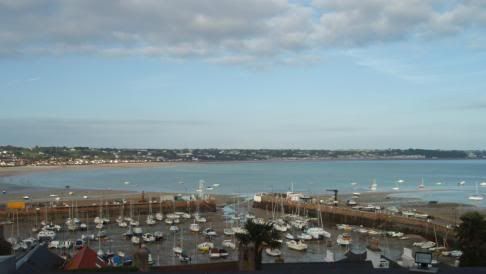 3 and 4
. You can see this even more starkly when looking at the Corbière lighthouse,
which is at one `corner` of the island. The second, low tide, picture shows that this
lighthouse is vital for when ships pass at high tide. (You can just see an approaching
ship on the horizon, to the right of the lighthouse in the first picture, which seemed
to come
very
close
*
15 minutes later.)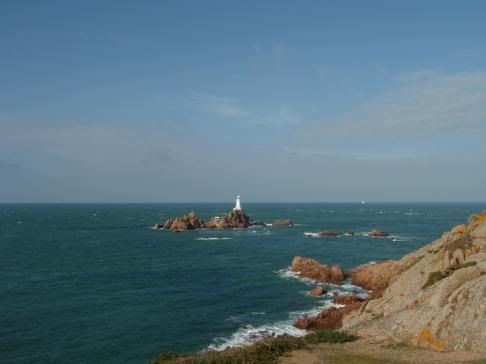 (* ... but I assume the captain knew what he was doing
.)
5 - 7
. One reason we went at the time we did was because Jersey has an afternoon
air display one day, where numerous aircraft at different times fly around the main
bay by the capital, St Helier. (You can just see St Helier across the bay to the right
-of-centre in picture 2 - just a small town, really.)
Unfortunately, almost all the pictures I rushed to take (we could see most of this air-
display from our hotel room balcony) were appallingly out-of-focus, so we missed
pictures of the Vulcan (a
very
rare sight at air displays, as one [only] has recently
been restored, I understand - a majestic sight), the Belgian air display team, the
incredibly
loud
F-16, the American Mustang, the German ME109, most of the
"Battle of Britain flight" display and, alas, much of the rest. (We
saw
all these but
my camera skills were not up to taking focused pictures, unfortunately, most of the
time.) I managed
one
shot of the "Battle of Britain flight" (L-R Hurricane, Lancaster,
Spitfire) but just as they were disappearing out of sight over the hotel roof
and
from all the attempts at shooting the Red Arrows display team, I did manage just
two that worked out quite well.