Lara's Indian trip 2012 - Part 3: Ujjain
Hi folks! Welcome to Lara's trip to India, specifically a few towns in the central Indian state of Madhya Pradesh. First up is the city of Ujjain. It's an ancient city, dating back at least 2500 years. Nowadays, it's mostly known for its temples. I had hoped to show Lara the lovely temples there, but unfortunately photography is not allowed in most of the temples.
So I have just a few photos of the places that did allow it.
Kal Bhairav Temple - a small and not too impressive temple, but it's a nice place nonetheless.
The structure on the left is a 'deep-stambh' (lamp-pillar). Lit lamps are placed on the stands.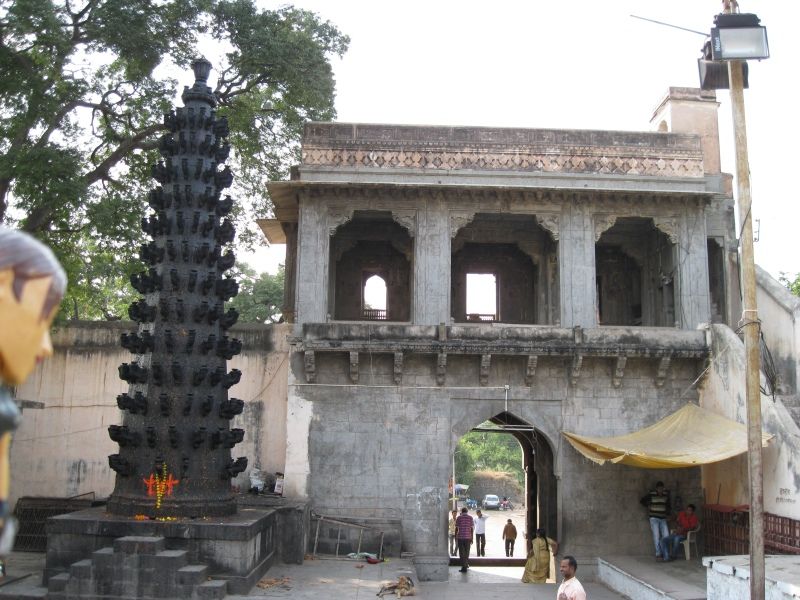 A little way outside Ujjain are cave temples called Bhartrihari Caves. There's no photography allowed in the caves (
), but there was a temple outside that Lara did get to see.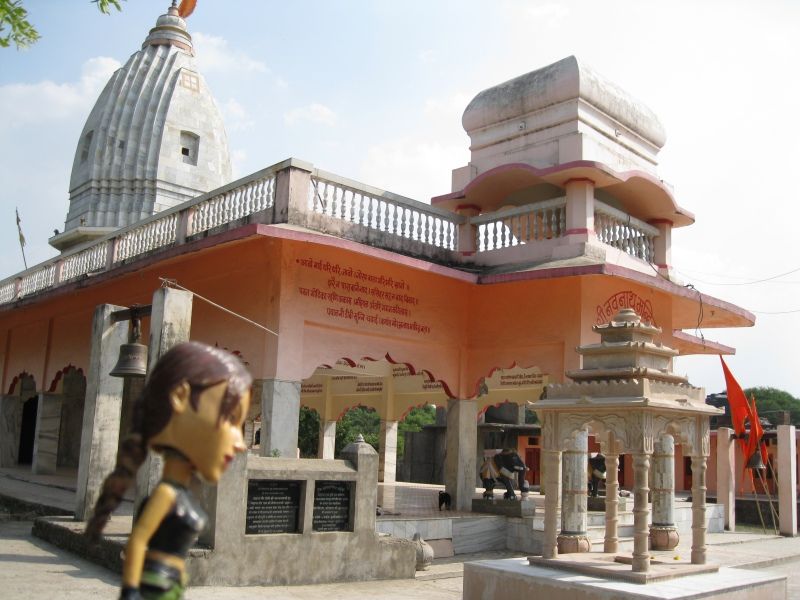 A ruined palace, Kaliadeh Palace. The tree in front is more impressive than the palace.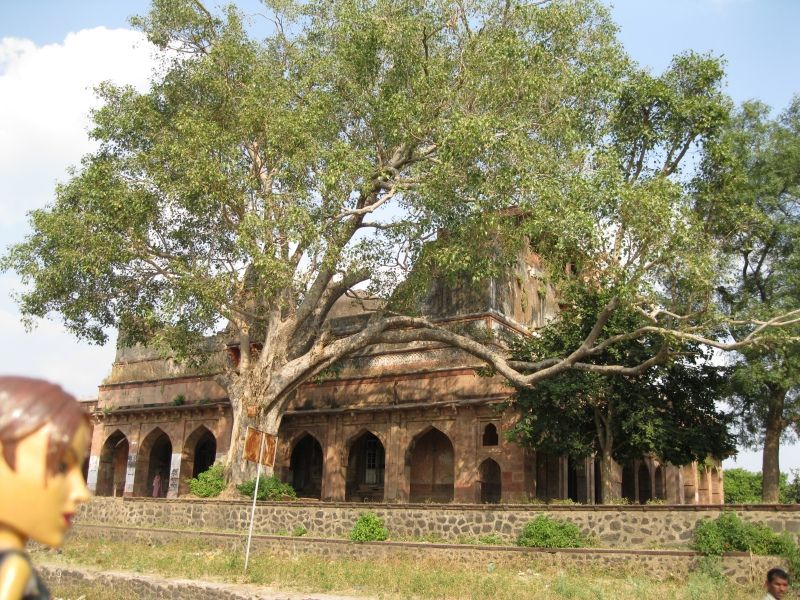 Kaliadeh Palace
The view from the Kaliadeh Palace across the Shipra river (I don't know what that structure is, but it looks pretty.)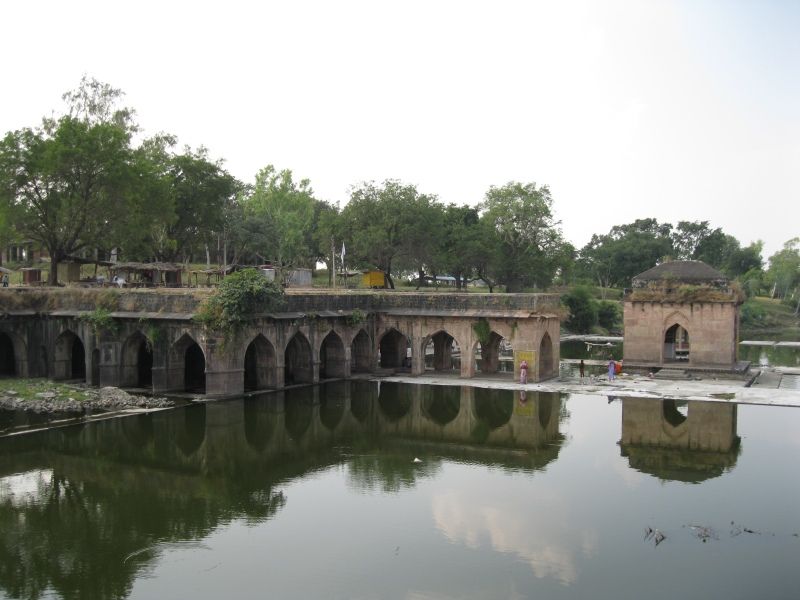 Another view across the Shipra river. At sunset everyday, there's a prayer ceremony simultaneously on opposite sides of the river.
Sunset prayer ceremony.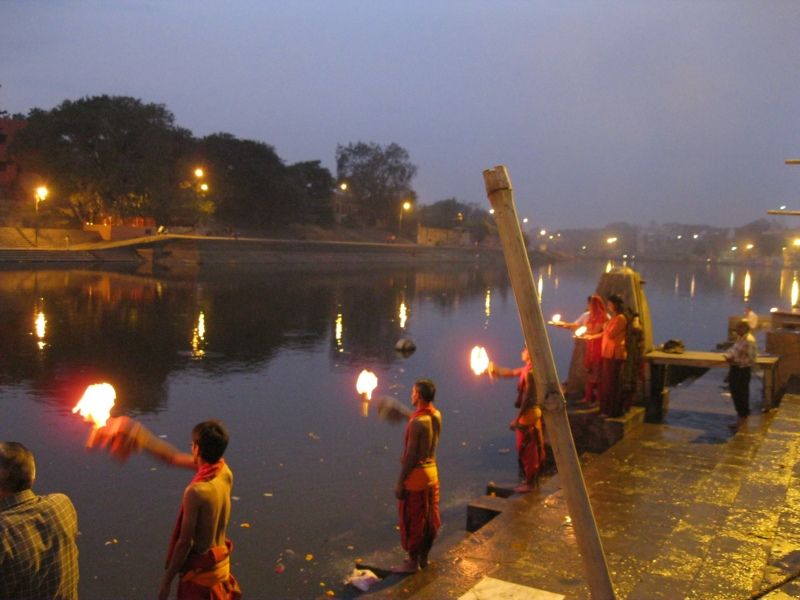 A lot more photos coming soon!